Attractions Near Laggan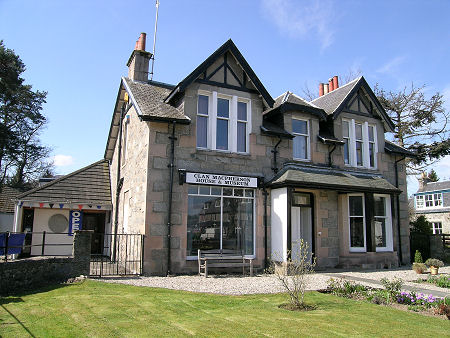 Clan Macpherson Museum - in Newtonmore just 8 miles from Laggan, you will find relics of Clan chiefs and Macpherson families. This includes Jacobite relics, James Macpherson's fiddle, Black chanter and the history of the Clan Macpherson to the present day.
---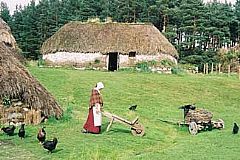 The Highland Folk Museum, located on the A86, is only 15 minutes drive from Laggan. The museum has a complementary venue - Turus Tim (Newtonmore) and is only 2.5 miles away. At Am Fasgadh, founded in 1935, the HFM gives a fascinating insight into the way life was lived in the Highlands in days gone by. Visit the Isle of Lewis Black House and discover the many treasures the museum has to offer. Visit Turus Tim and find on this 80-acre site how history is being brought to life and the past is being rediscovered. Be amazed by the ongoing reconstruction of a circa 1700 Highland Township, built of turf, thatch, wood and stone.
---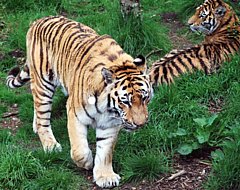 Highland Wildlife Park - is situated on the B9152 between Kingussie and Kincraig and is part of the RZSS. It has an amazing variety of Scottish and European wildlife with an active breeding programme for some of the rare breeds on show, and is an exciting place to visit for all ages.
---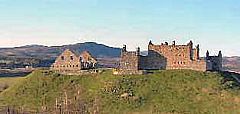 Ruthven Barracks - situated in Kingussie a stronghold site since the 13th century, the present ruin is all that remains of the government barracks built in 1719 and destroyed by the Jacobite army during the retreat from Culloden in 1746. Open all year FREE ADMISSION.
---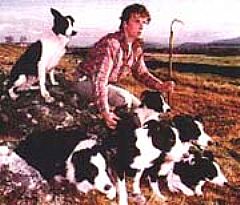 Leault Working Sheepdogs near Kincraig - offer visitors a unique opportunity to watch real working dogs in action.
See up to eight dogs working as a team manoeuvering sheep and ducks through various obstacles. Every dog has it's own set of commands enabling visitors to see how each dog responds to its individual whistles. Each move by the dogs is explained by by their handler, Neil during the 45 minute demonstration.